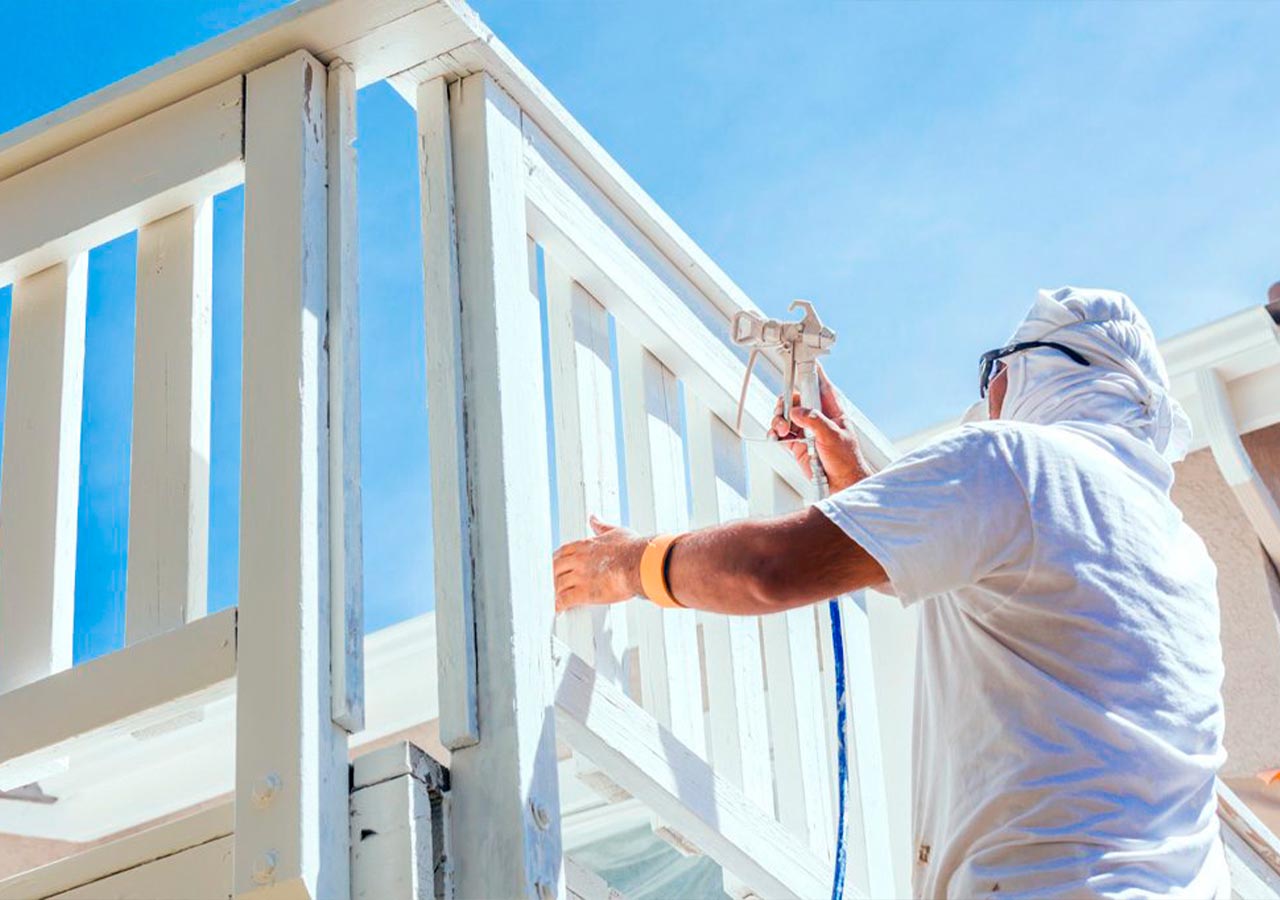 Hire Expert Spray Painters for Awesome Results
Professional spray painting contractors in Dublin
Spray painting is a simple and easy way to paint furniture, doors, cabinets, and more. It saves a lot of time and gives a beautiful finish to the objects. Spray painting is also useful for cases where you can't use traditional painting methods.
Whatever be your spray painting needs, Luxury Dublin Painting is the way to go. We are the best spray painters in Dublin with our own facility. You can hire us for a range of spray painting jobs, in your home and at our office.
Professional Spray Painting Contractors in Dublin
Spray paint anything, anywhere
Spray painting can be a great way to make your furniture and home look new. You can hire us for spray painting a number of surfaces, like wood or metal. We paint furniture, doors, windows, ceilings, fences, stairways, and anything you can imagine. Our team spray paints walls, hallways, and even make your rooms and decks look awesome. Remember us any time you need to spray paint something around your house.
Luxury Dublin Painting also serves the needs of businesses. We are professional spray painters for offices, receptions, clinics, schools, and more. Our team can make your businesses appear professional to attract more clients and business.
We adopt all necessary precautionary measures to protect you and your family. Our team uses safe materials that don't create an unpleasant odour. We can also work while you're away or paint your stuff in our facility for best results.
We are Dublin's favourite spray painters and ready to woo you right now! Contact us today to enjoy our world-class spray painting services for maximum satisfaction.
What is the Cost of Spray Painting in Dublin
Can I afford spray painting experts?
Our spray painting experts are available for all budgets. A number of factors will determine the exact cost of spray painting. How many objects you need to paint, the type of furniture, – the list of considerations is long!
The best way to find out the cost is to get a free quote from us. We will provide a personalized rate after listening to your needs. We also offer cost-effective rates for businesses and commercial clients.
Why Choose Us
Luxury Dublin Painting is a team of expert spray painters with exposure to a large number of projects. We have worked on uncountable residential and commercial projects. We know what clicks for your home or office and provide the best consultation and advice. You can get the best experience and a personalized service for ultimate looks and aesthetics.
Our spray painted objects are the owner's pride and your neighbour's envy. Stand apart from the crowd and look innovative by hiring top spray painting pros from our team. Get in touch with us to tell us about your needs.
What our clients say:
I have been disappointed many times by hiring the wrong guys for spray painting. So, I took a lot of precaution and did long hours of research before finding you guys. I must say my effort paid off and led me to some of the best experts in the industry!
Luxury Dublin Painting is one of the best spray painters I have ever come across. They have an experienced team and come with the latest gadgets. I appreciate the job you guys did and the matte finish for my tabletops. Now I just have to see if your guarantee is worth it!


Professional
and Reliable