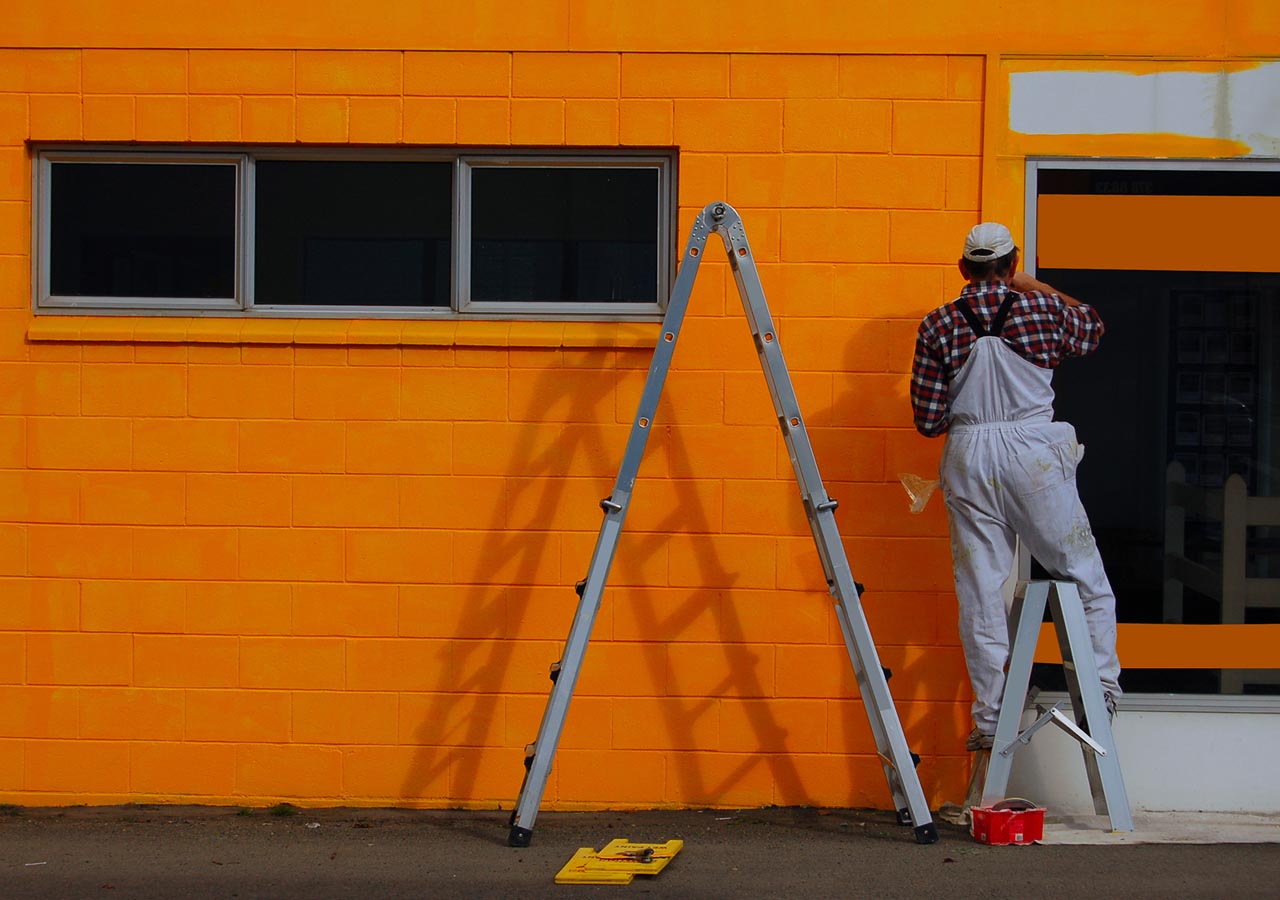 Paint Your Business for More Revenues
Professional commercial painters in Dublin
Businesses today have to face tough competition. You can't expect to attract clients with a business that looks run down. Your premises need to be sleek and attractive to make customers walk through the doors.
Luxury Dublin Painting is a renowned commercial painter and decorator in Dublin. We serve businesses from different industries and paint them a professional look.
Our commercial painting services create inviting business spaces and open the room for more revenues.
Whether you're in healthcare or manufacturing, our services go a long way to show you mean business!
Impeccable Commercial Painting and Decorating
Local commercial painters for businesses
Our company is proficient in handling commercial painting of varying scales. We can provide affordable painting services for small businesses and help them improve their bottom line. We also work with enterprises and allow them to appear world-class.
Our team can paint your offices, gyms, restaurants, schools, pubs, retail outlets, and more. We are also commercial building painters and paint shopping malls, hospitals, warehouses, and factories.
Our team follows all applicable building codes and regulations to preserve the health and safety of the occupants.
We consider each client our priority ad tailor our services to meet your unique business needs. Every industry is different, and we understand what you need better than anyone else. Our team of professional painters is highly experienced and knows what works best for your business. We can offer custom painting services that create a productive working environment for more ROI.
We can paint a single office or a series of apartments you plan to sell. Small or big, we are here for you no matter what the size of your project. Get in touch with us to know more about our personalized commercial painting services.
What is the Cost of Commercial Painting in Dublin
Commercial painters in Dublin charge varying rates. We try to provide you with the best rates in the industry without compromising quality. We also like to pay our team a fair wage so they can put their best efforts into your project.
You can always request a free quote or directly contact us for more information. We will be more than happy to offer a special rate after listening to your needs. You can be sure of transparency, and no hidden costs will ever be the cause of your nightmares.
Why Choose Luxury Dublin Painting
What makes clients love us?
Stop wondering and check out some of our past projects. You will get more reasons than you need to select us as your growth partner. Our experience in a huge range of industries and expertise in painting makes us the best in town.
We also use quality materials and never cut corners to save money or effort. Our business is built on honesty, and we extend the same for each of our clients. So, get a quote from us and tell us all about your needs.
Our team is on standby to start working on your project.
What our clients say:
These people have been an amazing helping hand for growing my business. I don't trust anyone easily with my ventures, but I'm yet to feel dissatisfied by Dublin's commercial services. They're the best if you're looking for a good change in your businesses.
Commercial services have been kind of a wild card for me. I've worked with excellent companies as well as others who failed miserably. The good news is that Dublin's solutions are part of the first group. Excellent services and professional customer service are their strongest benefits.


Professional
and Reliable