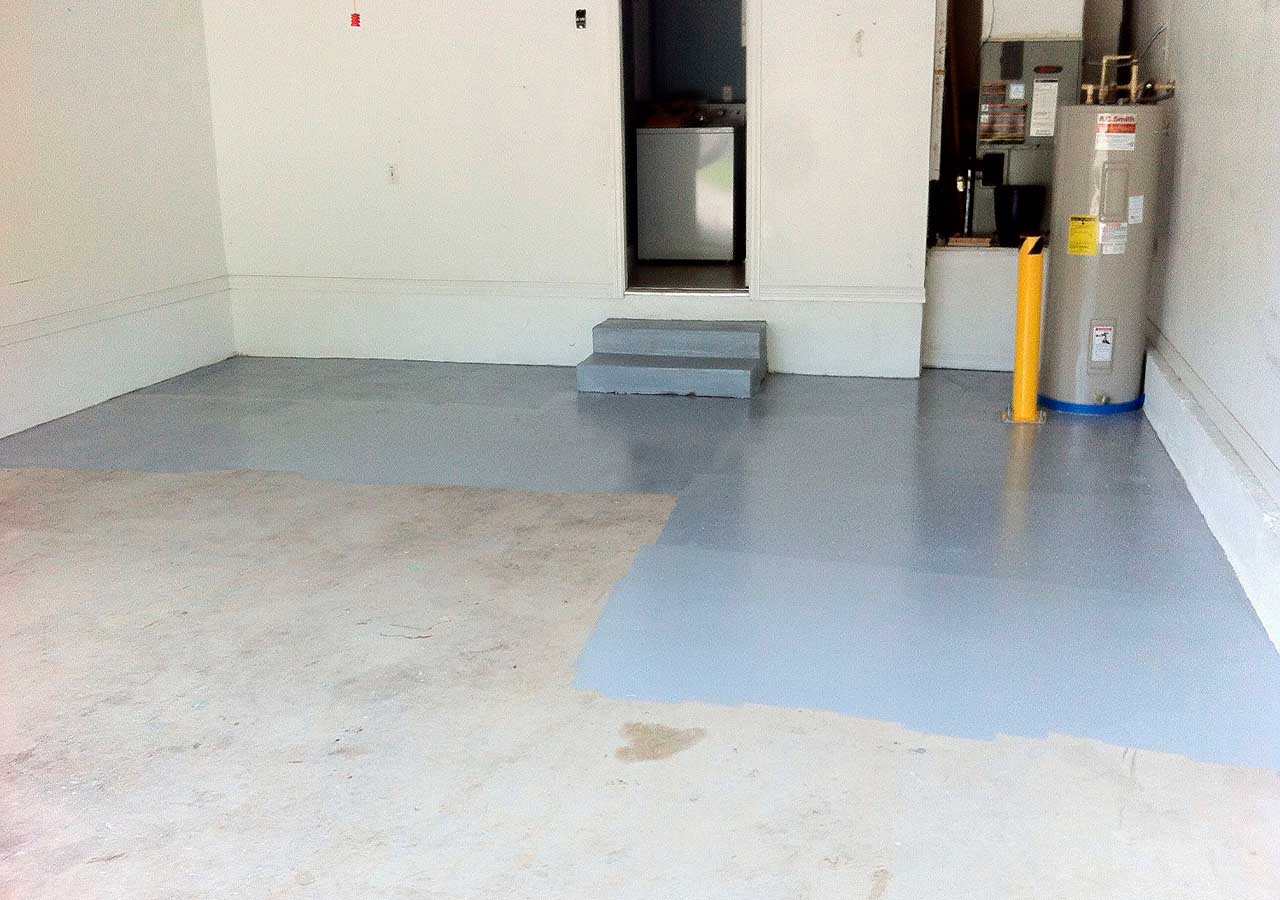 The Best Garage Floor Painters in Dublin
Make garage floors resilient
Garage floors can take a lot of beating. Oil, grease, tire marks- the list of sufferings is endless!
Heavy wear and tear on bare concrete garage floors can be damaging. Additionally, concrete floors may provide room for mould and mildew. Worst of all, you feel like taking part in a World War while cleaning your garage floors.
The answer to all problems lie in garage floor painting. You can use various materials to give your floor a durable coating for quick protection. Plus, cleaning up will also be a breeze, unlike before!
Professional Garage Floor Painting Company
Painting your garage floor is a great option to cut down your hassles. We can use a range of paints to give your garage floor the finish you want. Our arsenal packs advanced solutions like epoxy paints that don't need any maintenance for years.
Our garage floor painting service is highly popular in Dublin with both homeowners and entrepreneurs. We can paint garages of all sizes, even those where you can park a hundred cars. Our rates are also among the best in the industry and pocket-friendly to all. We provide a zero-mess service and leave your garage the way it was before.
We can also attend to minor retouching or resurfacing jobs for your garage floor. We will make prepare the bare concrete so that paint can easily settle on it and stay put. You can choose from a wide selection of materials and colours to give your garage the look you want.
Our team is also adept at treating your garage floor with anti-fungal and anti-bacterial coatings. We help you keep your family safe and create a healthy space for your living. Dial us today to know how we can help you.
The Cost of Garage Floor Painting
Painting your garage floor is highly affordable. It takes a short time, and the labour charges are also minimal. However, the exact cost varies based on many factors that we can determine after a site visit.
You can get a free quote from us or schedule a visit to your garage right now. We are ready to send our team at the earliest.
What Makes Us Special
Hire us and feel the difference
We paint garage floors like no one else in Dublin. Our team is the best garage floor painting contractor with top expertise and leading skills. We also partner with the best sources to bring you world-class materials and paints.
You can expect stellar service and complete satisfaction with every project we deliver. We are rated the top company in Dublin with a long list of happy clients. You can also join our list of satisfied clients by hiring us right now. We are ready to deliver the best experience you ever received from a painter and decorator.
What our clients say:
My garage floor was getting too difficult to clean. The grease, oil, and tyre marks seemed almost impossible to remove. However, after painting my garage floor, the job seems easy. I hired Luxury Dublin Painting that offered an impressive service. They also offered a good rate and left no mess behind.
My concrete garage floor needed a coat of paint badly. Luxury Dublin Painting recommended me to go for epoxy paint as it lasts longer. I was not aware of such a solution and thanked them for suggesting it. Now my garage floor is super easy to clean, and even oil and grease are no problem.


Professional
and Reliable