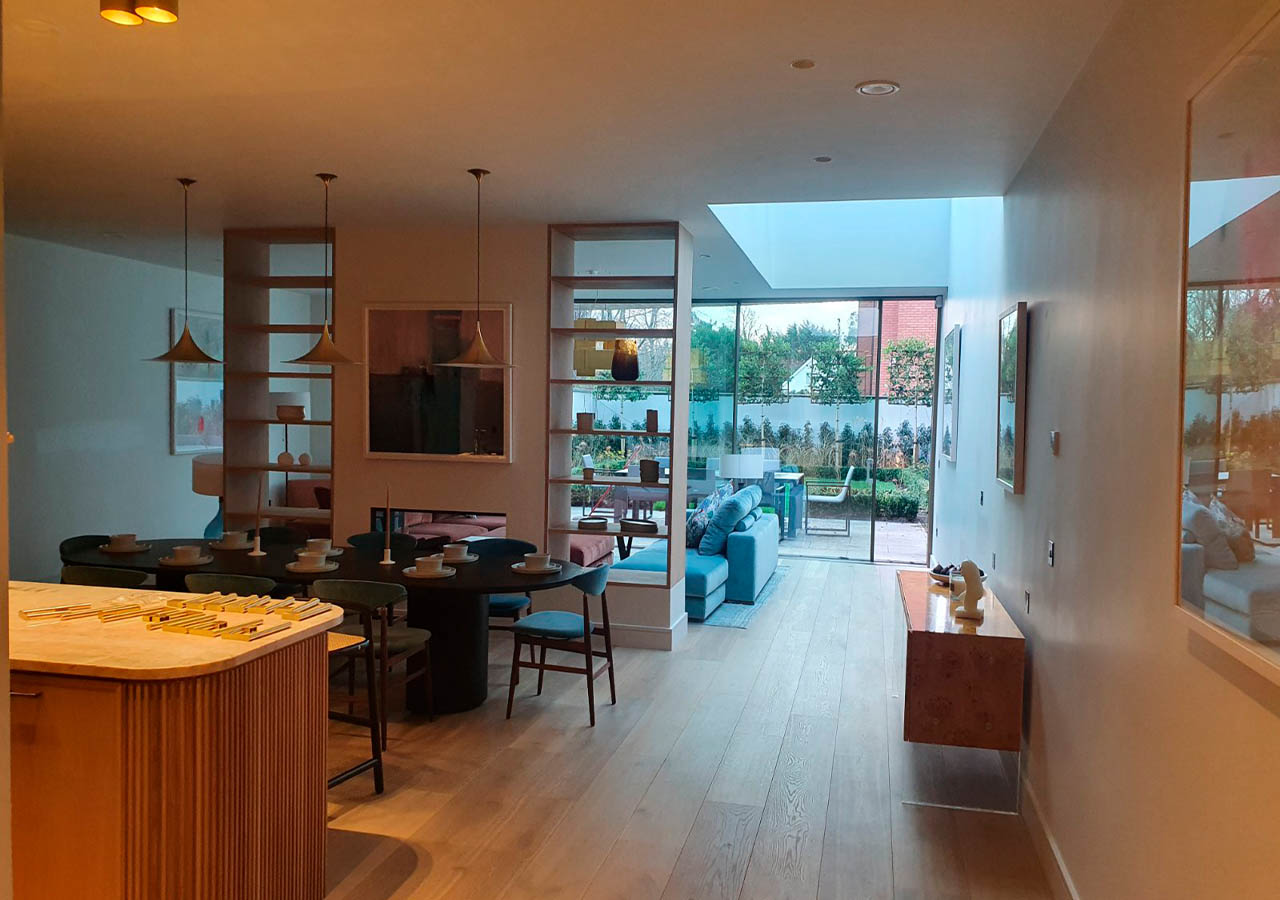 Impeccable Deck Staining Services
Decks can get worn out pretty quickly. Beating from weather elements and foot traffic can make your decks look age-old. Plus, the wood can also be prone to damage and mould. Such a shabby deck or patio can surely ruin your outdoor experiences and relaxation.
Worry not, as Luxury Dublin Painting has got your back. We are a leading deck staining company in Dublin, helping homeowners add instant curb appeal. Our team can stain your decks, patios, fences, and more to provide a complete overhaul to your outdoor evenings. We can also paint your spaces to make them look brand new and appealing to you and your guests.
Professional Deck Stainers in Dublin
A treat to your wooden decks
Decks need staining every few years. That is the best way to protect the wood from rain, storm, or hail. A coating of paint or stain also strengthens the wood and prevents moisture seepage. We can stain your deck and help you avoid any maintenance expense for years.
Our team of deck stainers are experienced in giving your decks a range of finishes. We can help you decide the best way ahead for your outdoor spaces, acting as a professional guide. Our team can make your deck look rich and natural, with suiting coats of transparent stains. Or, we can even help you choose solid colours for the ultimate appeal.
We give your decks a lasting finish and a guarantee with each order. The same goes for fences, patios, or anything we paint or stain on your property. We ensure your peace of mind by creating a relaxing outdoor space and providing the best service.
Get in touch with us if you see paint peeling off your decks. Weathered and battered wooden surfaces also call for an urgent deck staining. Don't delay the job as you might end up causing irreversible damage to your wood.
Our team does all the preparation work to make your decks brand new. We will even sand or fill cracks and gaps on your deck to make way for a professional job. Our team provides a quick job and takes only a few hours to stain or paint your decks and fences. We also clean all mess and leave your garden or backyard looking better than before.
Contact us today to get started on your deck staining.
What is the Cost of Deck Staining
Do you need to burn a hole in your pockets?
Deck staining is a regular activity and doesn't cost as much as painting your home. Staining home decks are highly affordable and not a matter of worry. Request a free quote from us to get in touch to get an idea of exact costs.
We may also need to take a look at your property or pictures to determine the rate.
Why Choose Us
What makes us the best in Dublin
We are the top deck stain contractors in town to handle your job. You can take a look at our past projects to know why clients always choose us. We pride ourselves on our service and offer the best experience for all orders. Our team treats each client as a priority and takes time to understand your needs. We deliver exactly as per your expectations and always leave behind a smile on your face.
Contact us today or request a quote.
What our clients say:
I've never been good with home design, but the quarantine made by deck's looks start to get to me. I hadn't noticed just how pale it looked, so my search brought me to Dublin's deck staining. Long story short, my deck now looks amazing!
A house with a deck is many people's dream, but no one really expects how difficult it is to keep it in good shape. That is if you don't have someone like these guys. They keep making my life easier with their services.


Professional
and Reliable