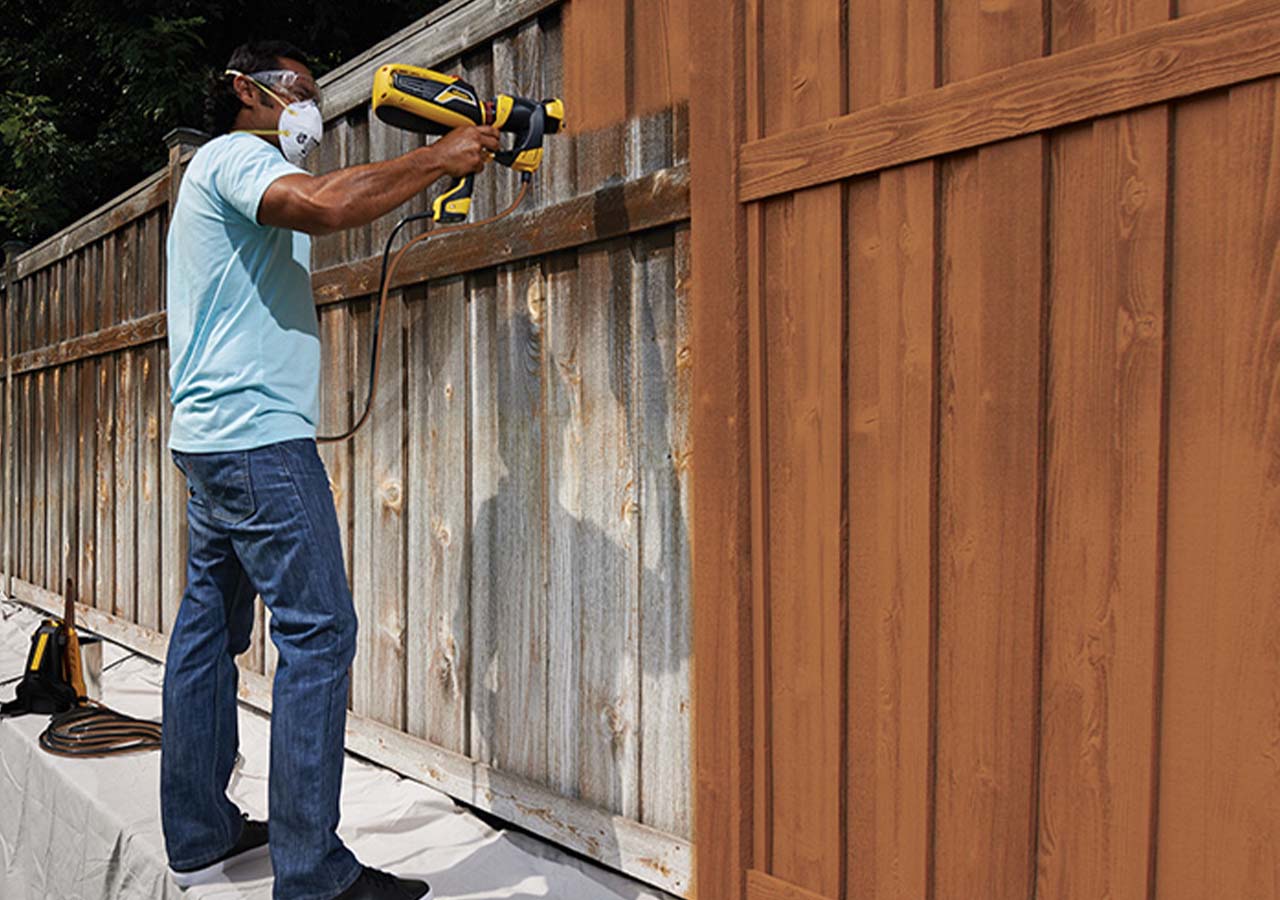 World-Class Fence Painters in Dublin
Paint fences, gates, decks, and patios
Fences are not just for protecting your house. When maintained properly, they can add fantastic appeal and shoot up the value of your property. Think of how you envied a house with the perfect fences while driving by in your car last time. Won't you want the same for your house?
Luxury Dublin Painting offers the best fence painting service in Dublin. We have helped countless homeowners paint their fences and add instant appeal. You can, too, make your property look extraordinary by hiring us for painting your fences. We have an expert team on standby to dedicate to your project.
Paint Fences and Gates for the Ultimate Looks
Your friendly fence staining service
Fences need regular maintenance. Otherwise, they can rot and crack, making your garden or backyard look ghostly. Unmaintained fences can also encourage mould and mildew, creating health hazards for your family.
Painting or staining your fences is required to upkeep your fences and gates. We can paint your wooden or concrete walls, fences, decks, and patios for a complete makeover. Our services also include fence staining, to maintain the rich appearance of your wood. We can even provide expert consultation and guide you down the right path for optimum results.
Our team does all the prep work before painting your fences. All your outdoor installations will be safe and stay the way before we started. We can do minor touchups and fill gaps or sand your wooden surfaces to make paint settle more easily.
You can always count on our professional service that comes with unmatched longevity. Painting is the best option to keep your fences shining like new for years. Some of our clients also prefer natural wood stains to retain the glory of real wood. We can help you achieve your desired goals, no matter the path you choose to walk.
We are ever-ready to answer your queries and attend to all your apprehensions. You can call or email us and resolve all your queries before proceeding. We help you hire us with confidence to enjoy the best rates and outcomes.
What is the Cost of Fence Painting
Fence or gate painting is a simple task. We need only a few hours to prepare and paint your fences in most cases. So, you don't need to worry about prices, even if your budget is low.
We recommend you to get a quote from us to help you get an idea of costs. You can easily contact us or use our online form to get your quote.
Why Choose Us
Unparallel expertise and satisfaction
We are your best bet in Dublin for the ultimate fence painting job. Our company has transparent terms, and no hidden costs ever give you an unpleasant surprise. We have a professional team with experienced painters and hundreds of completed projects. You are guaranteed the best when you work with us and a personalised service to meet your needs.
We understand your preferences and promise to deliver as per your taste. Check out some of our past projects to see why people are crazy about us.
Get in touch with us when you are ready!
What our clients say:
I'm a sucker for pretty fences. Not everyone understands their meaning for your home's looks, and a bad front gate can really mess up the prettiest homes. Of course, I'm really strict with whom I let near my fence, but I always recommend Dublin to my friends. They're professional, polite, and excellent painters.
I have a fairly big home outside the city, so painting my fences have always been hell for me and my son. One day he just told me to hire someone to do it, and talked about Dublin's painting services, whom he heard from thanks to a friend. A year later, they're still our go-to.


Professional
and Reliable