Painters in Dublin
Professional Painting & Decorating

What our clients say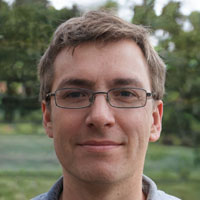 If you're looking for real professionals who will get the job done quickly and perfectly, look no further than these guys. I've hired them for multiple services, and I'm yet to find something they're not amazing at! I'm sure no one is perfect, but these guys are surely coming close.
Ryan Gallagher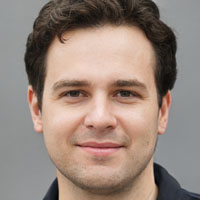 Dublin's services are some of the best you can find for both your home and business. Their solutions are quick, look amazing, and are incredibly pleasing thanks to their excellent customer attention. I definitely recommend them for anything you need.
Owen Brennan
Highest Quality
is the key
Incredible Makeovers for Your Homes in Dublin
Your local painting and decorating services
Want to transform your property into your dream house?
Luxury Dublin Painting is your friendly painting contractors in Dublin. We have a team of expert craftsmen who are adept at changing how you live. Our team specializes in giving complete makeovers to all types' properties, whether it's a villa or small cottage. We even take on commercial projects and help you woo your clients for more business.
You can contact us for affordable painting and decorating services that suit the tastes of Dubliners. We have a long list of successful projects and happy clients who vouch for our signature works. You can, too, join our list of satisfied customers with a simple phone call or WhatsApp message.
We are ready to go beyond your expectations and offer the best you have ever experienced.
Get a Taste of Our Trademark Quality and Excellence
Hire top painters and decorators in Dublin
We have been painting and decorating homes and spaces for years. Our team has handled almost all sorts of projects of all scales. No matter if you own a business or home, we can spice up your property and create a lively atmosphere. Our painters are known for their creativity and degree of professionalism, which is rare in the industry.
We don't just provide painting services but run full-scale operations to beautify spaces. Our team works to create masterpieces where living and spending time is a joy. We can beautify your homes and commercial properties instantly with complete decorating and painting services. You will never need to go anywhere else once you hire Luxury Dublin Painting.
We take pride in our neat and clean work and leave behind zero mess. You will never have to spend time or money cleaning your property after we exit. Our team takes care to cause as fewer disruptions as possible to your life and work tirelessly to deliver before deadlines.
Luxury Dublin Painting is also an environment-friendly business and promotes eco-friendly paints and products. Let us work together to build a greener future where you can thrive in spaces transformed by us.
Luxury Painting, Decorating, and Beautification Services
Professional decorators and painters in Dublin
Add instant appeal and value to your property with our popular decorating and painting services. You can rely on us for a number of beautification projects around your home, office, and businesses. We offer a vast range of services that include:
Giving complete makeovers to your homes by our house painting experts
Creating stunning interiors and exteriors for happy living
Helping business transform offices and buildings for a professional appeal
Kitchen beautification and furniture painting
Adding instant curb appeal with fence and gate painting
Wallpapering services to create a cheerful living space
Regular and creative spray painting and kitchen respray
Get in touch with us to know more about our services. We can also help you decide the best way ahead and provide adept consultation to beautify your home and office. You can take advantage of our experience and expert team to create visual wonders where you live and thrive.
Our commercial services are also popular with clients. We can help you look more professional and appear warm and inviting. You can expect more customers walking through your doors and close more deals with our decorating services. We help businesses build trust and create happy relationships with their clients.
Why Choose Luxury Dublin Painting
Do you really need more reasons?
We are from Dublin and know what works and what doesn't with people who live here. You can hire us and stop worrying about your painting and decorating project. Our team will take over the responsibility and provide end-to-end services to win your satisfaction. We are aware of the preferences of Dubliners, and your best bet for professional painting services.
Additionally, we have collected some of the best talents in the industry over the years. You will find experts from all fields in our team, ready to tackle even the most challenging beautification projects. No wonder our clients love us and keep coming back to us for more!
You can have a look at our services and portfolio for more information. We also have complete transparent terms with no hidden surprises. You can always expect a hassle-free experience and full satisfaction when working with us.
Contact us today to create happy living spaces and cheerful work environments.
Our customer support team is always here to help you!