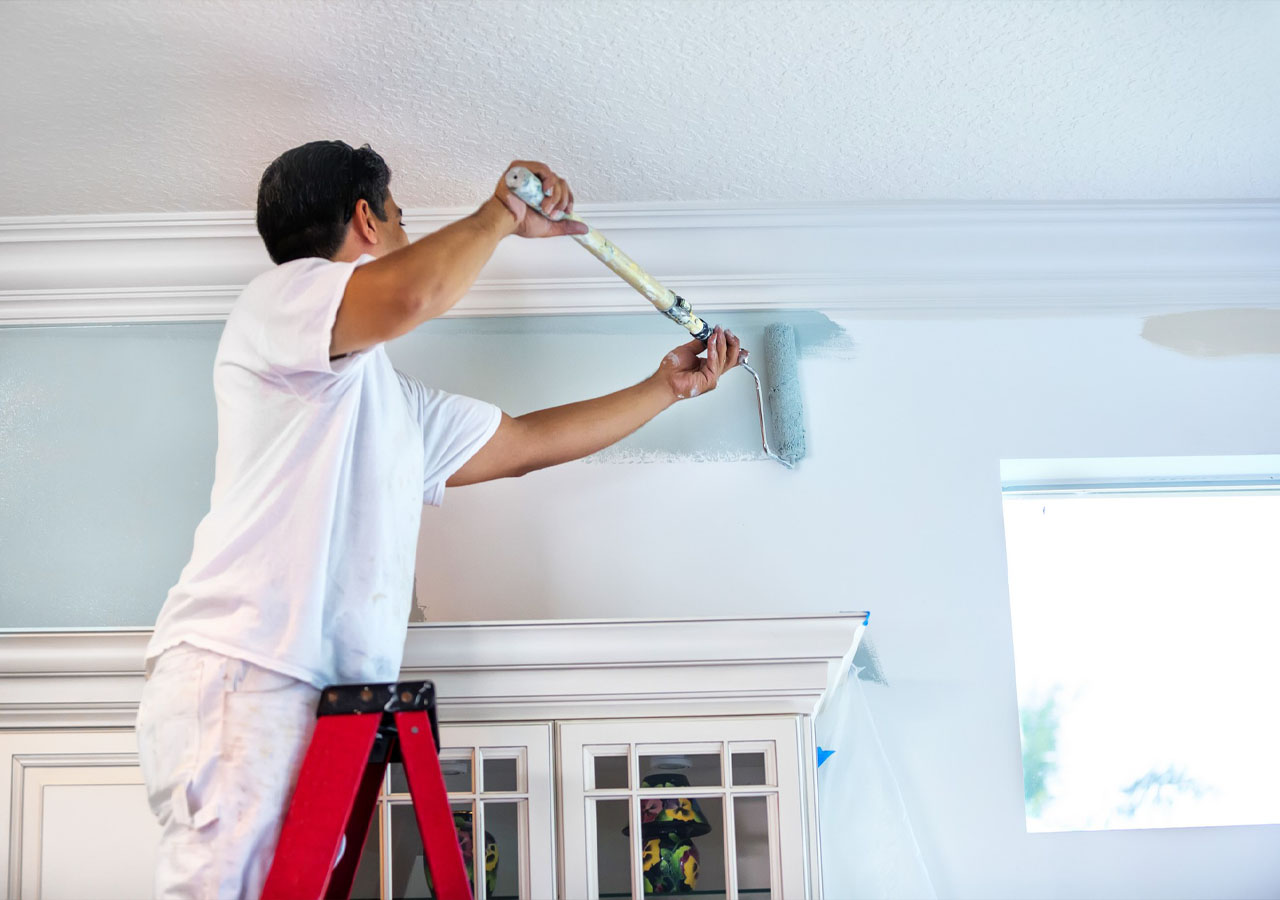 Make Your Exteriors Look Amazing
World-class exterior house painters in Dublin
Does walking into your house feel like walking into Adam's Family mansion?
Worry not, as we have got the best exterior painting service for you. We can give your age-old exterior a complete transformation to make it look brand new. Our team can work on your faded and scraping exteriors to bring back the lost glory and shine.
Luxury Dublin Painting is your local and friendly house exterior painter, ready to take on the job. We serve the residents of Dublin and even work for businesses ready to look professional. Get in touch with us or request a free quote today!
Esteemed Exterior House Painting Services in Dublin
Adept exterior painters for hire
We excel at painting all sorts of exteriors. Whether it's wood or concrete, we have the right experts to give your exterior a complete makeover. We also paint your fences, walls, doors, and windows to match your style and preference. We handle countless tasks under our exterior painting service, like-
Fixing cracks and gaps in walls, concrete, or wood
Applying primer and preparing your exterior for painting
Any structural repairs required for exterior painting
Painting decks, patios, and outdoor living spaces
Installing scaffolding or caulking windows
It's difficult to list down all our services on a page. You can contact us and place your queries directly. We are waiting to resolve your queries to get started on your project.
Our team is highly specialized and voted the best exterior house painter by our customers. You can also join our team of happy customers and make your house stand out from your neighbours. We can also paint the exterior of your office, mall, or commercial building to make them look more inviting. Our team is adept at handling both residential and commercial painting jobs.
How Much Does Painting Your Exterior Cost
A lot of factors determine the final cost of painting your exteriors. You can contact us for a free quote to form an estimation. We can also visit your property and assess the cost for you. We have completely transparent prices, and no hidden costs will ever ruin your peace.
Click the Contact Us tab to get your quote today.
Why Choose Us
Why would you want to hire Luxury Dublin Painting?
Dubliners who hire us don't want any compromises. They want the best people to work on their properties for the best results. We have always made our clients happy without exceptions. Our team also does a clean job and respects your house rules. We deliver proficiently every time, without any exceptions!
You can, too, put your trust in us and rejoice in your new exteriors. We will make sure your house looks the most amazing and stays that way for years to come. Our team uses only the best materials to keep your exteriors shining in rain and sun. We also provide a guarantee for complete peace of mind of all our clients.
Get in touch with us today to tell your needs.
What our clients say:
I was thinking about repainting my house's front side and brought it up in a conversation. A friend recommended Dublin's exterior painting and am I glad they did! These guys came here, asked what I needed, and did everything by themselves in a couple of days, all the while being super nice to everyone.
I'm usually really picky when choosing with whom I work, and that was an issue once I needed someone to repaint my store's front. I saw several posts recommending Dublin, and since I didn't really know about the subject, I trusted them. Thankfully, they weren't wrong. These guys are real professionals, top recommendation.


Professional
and Reliable