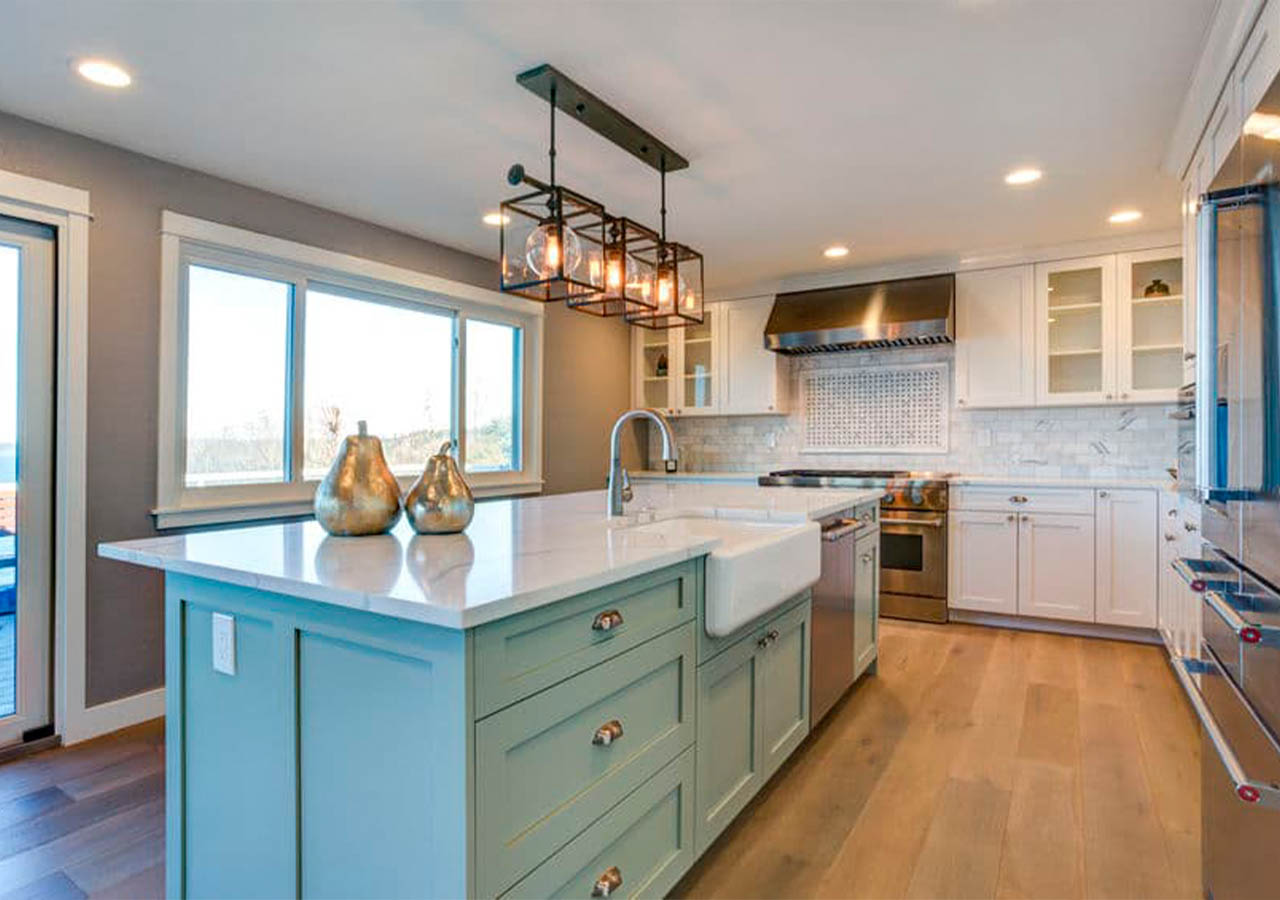 Renowned Kitchen Cabinet Painters in Dublin
Give a complete makeover to your kitchens
Cooking is always therapeutic. You can forget your worries while making your steak after a hard day's work. Kitchen is a refuge to many and must look good. That's why people spend a lot of money renovating and redoing kitchens.
Luxury Dublin Painting offers an easy way to transform your kitchen and make it look brand new. We are your preferred cabinet painters to give your kitchen a contemporary look. We tailor our services to meet your needs and provide the outcome you're looking for.
Our team works with your designer to achieve the look you want.
Paint Kitchens, Cabinets, and Accessories
Leading kitchen painters for hire
We are Dublin's popular kitchen cabinet painters known for our quality services. We paint your kitchen and accessories as per your preference for beautiful outcomes. We can transform a small residential kitchen or add splendour to a 1,000-feet mega kitchen.
Our team also handles commercial projects for local businesses. We can make your kitchen look more attractive to put on your brochures. Our team also attends to minor repairs, like fixing cracks or gaps on surfaces to be painted.
We adopt the strictest safety measures and make sure to leave no mess behind. You will never find any paint splashed on objects not intended to be painted. We also use high-quality materials and take steps to protect you and your family from paint fumes. If possible, we always use eco-friendly materials to protect our planet and your home.
Contact us today to hire our expert kitchen cabinet painters. Our team is ready to take on your project at the earliest.
The Cost of Kitchen Painting
How much painting kitchens costs?
Painting kitchens is much cheaper than changing all your cabinets and accessories. Our rates are among the best in the industry and friendly on your pockets. You can request a free quote from us or send an email for a personalized quote.
The cost of painting your kitchen will vary based on its size. Charges will add up if you have more cabinets or furniture to paint. So, the best way is to get a proper quote from us to prepare your budget.
What Makes Luxury Dublin Painting Special
Benefits of working with us
We have worked on a countless number of kitchens since our inception. We have a long list of happy clients who spend more time in kitchens than in their living rooms! You can guarantee the best outcomes by working with us and taking advantage of our expertise. We can tailor our services as per your preferences to help you build your dream kitchen. Our team is adept at bringing out the exact appearance you want for your kitchen, whether it's traditional or modern.
We are Dublin's top kitchen painters, and ready to win you over!
What our clients say:
I just installed a new kitchen and needed someone professional for painting. My friend recommended you guys, and I'm really thankful for that. I love the way you guys guided me to choose the best colour schemes for my kitchen. I also like the prompt service and the responsiveness of the team.
My kitchen cabinets looked like they are centuries old! I found Luxury Dublin Painting after a lot of searching around. I'm happy I didn't settle for less and hired the best guys in town. Now my kitchen looks brand new and shining. My friends also appreciated my kitchen, and that is really something!


Professional
and Reliable